Bed and Breakfast Da Marcello Pugliola di Lerici (SP)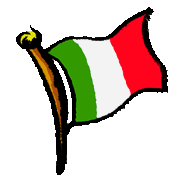 Il Bed and Breakfast "DA MARCELLO" si trova nel cuore del villaggio di Pugliola di Lerici (SP) Liguria. Situato nella casa di proprietà del 1765, restaurata, offre ambienti ampi, freschi e ben arredati, ed un delizioso giardinetto interno dove, durante la bella stagione, viene servita la colazione e dove è possibile trascorrere sereni momenti di relax.
La gestione di questo B&B è impostata al silenzio e alla pace.
Lingue parlate : italiano, inglese, francese.
Questo paesino arroccato sulle colline di Lerici e tutto dipinto di rosa e giallo offre angoli con spettacolare vista a mare e quiete stradine interne che si snodano fra volte antiche e giardini di limoni.
Soleggiato, salubre e ridente, è collegato da facili sentieri percorribili a piedi sia alla più famosa Lerici che a S . Terenzo, e alle loro spiagge, sia ai battelli per le Cinque Terre.

B&B DA MARCELLO - Via D.Carro 28 19032 Pugliola di Lerici (SP) Liguria, Italy

Telephone : (0039) - 0187968815 Cell : 3385280310 (Maria Vittoria)
Cell : 3338636751 (Marcello)
EMAIL : mariavittoriafilippini@cheapnet.it
Description
B&B DA MARCELLO is situated in the centre of the village of Pugliola di Lerici (SP) Liguria. The house itself was first built in 1765, fully renovated, it offers large, cool and well furnished rooms and a cute inner garden where, during the warm months of the year, breakfast is served and it is possible to relax. The running of our B&B is based on a principle of peace and quiet .
Languages spoken : Italian, English, French


The village of Pugliola

This little village, that lies on top of the hills behind Lerici, with its pink and yellow houses, offers corners with a spectacular view of the sea and silent inner streets that twist between arches and lemon gardens.
Sunny, healthy and joyful the village is connected to the famous Lerici and S.Terenzo, their beaches and the boats to the Cinque Terre, via easily accessible walking paths or a five minutes bus ride.
The village of Pugliola is a restricted traffic area (ZTL), which means that only the cars of residents can enter. All guests therefore have to leave their car in the large car park on the right just outside the village ( free of charge in winter but not in the summer months) in front of the elementary school.
LOW SEASON : 45 euros per person a day
HIGH SEASON : 50 euros per person a day
CHILDREN ( 5-12 years of age ) : 30 euros per child a day
CHILDREN UNDER FIVE : free.
PLEASE NOTE : CASH ONLY (EUROS). NO CHECKS OR CREDIT CARDS.
We ask our guests to arrive before 8 pm and to leave the room on departure day not later than 10:30 am.
Bed & Breakfast DA MARCELLO doesn´t accept smoking in the rooms ( smokers are allowed to smoke only in the garden ) nor animals of any kind. Our breakfast is ONLY continental ( NO BACON, EGGS OR CHEESE ), and is made using fresh, quality products.

PLEASE NOTE : CASH ONLY (EUROS). NO CHECKS OR CREDIT CARDS.